Hazardous Waste Disposal
Not all wastes that your business creates will be hazardous, but it is integral to delineate between hazardous and nonhazardous waste for workers' health, regulation compliance, and environmental safety. Clean Management can handle all of your hazardous waste disposal needs.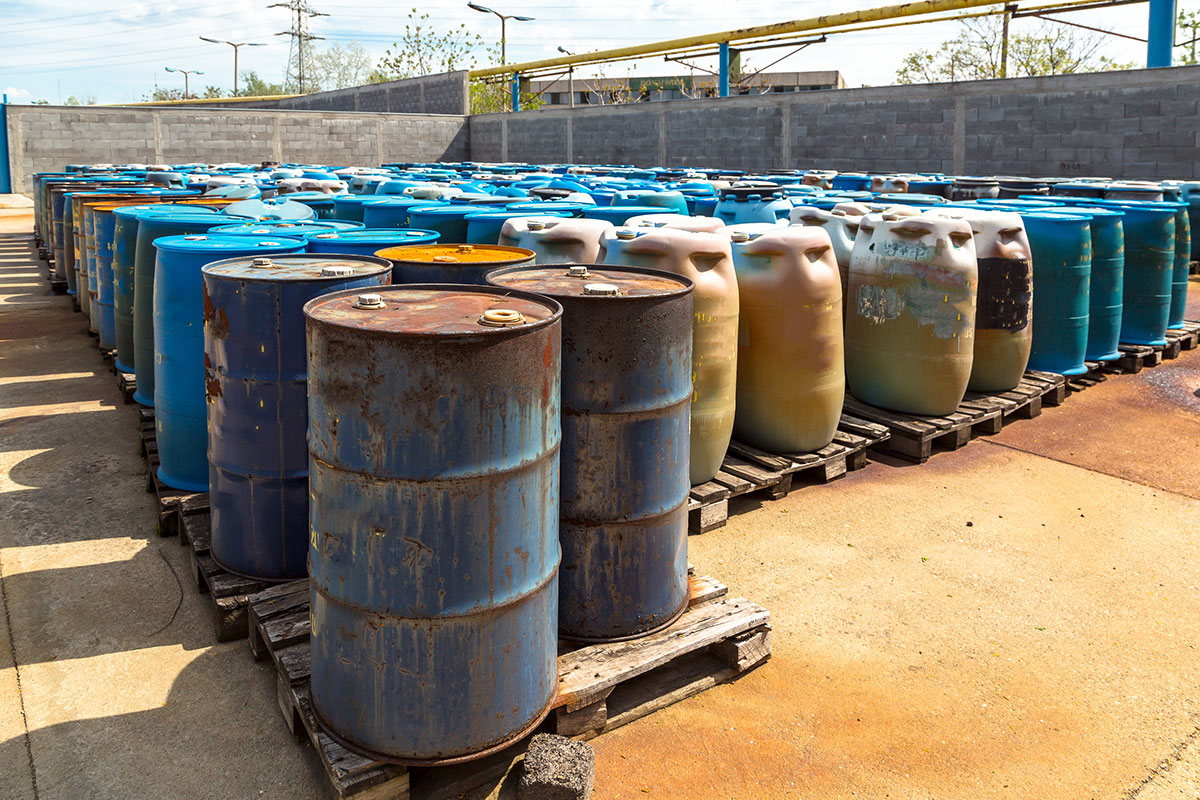 The Types of Hazardous Waste
Solid Waste
All hazardous waste is solid waste, but "solid" is not used in the physical sense of the word. The RCRA's solid wastes include liquids, semi-solids, and gaseous materials.
Solid wastes are materials that are discarded by being:
Abandoned: Thrown away through burning, incineration, or sham recycling
Inherently Waste-Like: Materials that are so threatening to people and the environment that they are always considered waste
A Discarded Military Munition: Ammunition produced for the US Department of Defense or Armed Services
Recycled in Certain Ways: Materials that are recycled through use/reuse, reclamation, or specific defined uses
Characteristic, Listed or Mixed Radiological
After having met the solid waste criterion, waste must meet at least one of the following criteria to be considered hazardous (as per the RCRA): 1. It is mentioned on the EPA's exhaustive record of listed wastes. 2. It is a characteristic waste exhibiting one or more of the stated hazardous properties. 3. It is a hazardous waste (as defined by its characteristics or EPA hazardous waste list status) and contains radioactive material.
Characteristic Waste
Waste may be considered hazardous by the properties that it exhibits. Characteristic wastes must meet at least one of the following criteria to be considered as such:
Ignitable
Corrosive
Reactive
Toxic
Listed Waste
There are two categories of listed wastes. These are F and K Lists and P and U Lists.
F and K Lists
These two lists contain wastes from manufacturing and industrial processes.
F-listed wastes: Come from non-specific industrial or manufacturing sources
K-listed wastes: Come from specific industrial or manufacturing sources
P and U Lists
P- and U-Listed wastes must meet three criteria: 1. The waste must have at least one of the chemicals on the P or U list, 2. The chemical must be unused, and 3. The chemical must be a commercial chemical product.
P-listed wastes: In addition to the above requirements, P-listed wastes are acutely hazardous.
U-listed wastes: Wastes that meet the above criteria and are hazardous (but not acutely).
Mixed Radiological Waste
Mixed wastes are both hazardous and radioactive solid waste. Because of the radioactive component, mixed wastes are regulated under both the RCRA and the Atomic Energy Act. The EPA or an authorized state agency regulates the proper disposal of the hazardous component, while the Department of Energy or the Nuclear Regulatory Commission (NRC) regulates the radioactive part.
If your business has hazardous waste that you are trying to dispose of, be sure to contact Clean Management for a free quote.